For more than 70 years, this restaurant above wonderful Herrliberg has welcomed guests with the charm of a genuine countryside tavern. The views of the central Swiss Alps are breathtaking.
Host:
Marc Wyss
–
Open daily from 11.30 am to 3 pm and from 6 pm
to 11 pm.
–
At the heart of an ancient vineyard high above
Lake Zurich
–
Forchstrasse 267
8704 Herrliberg
Phone +41 44 915 10 10
Visit the website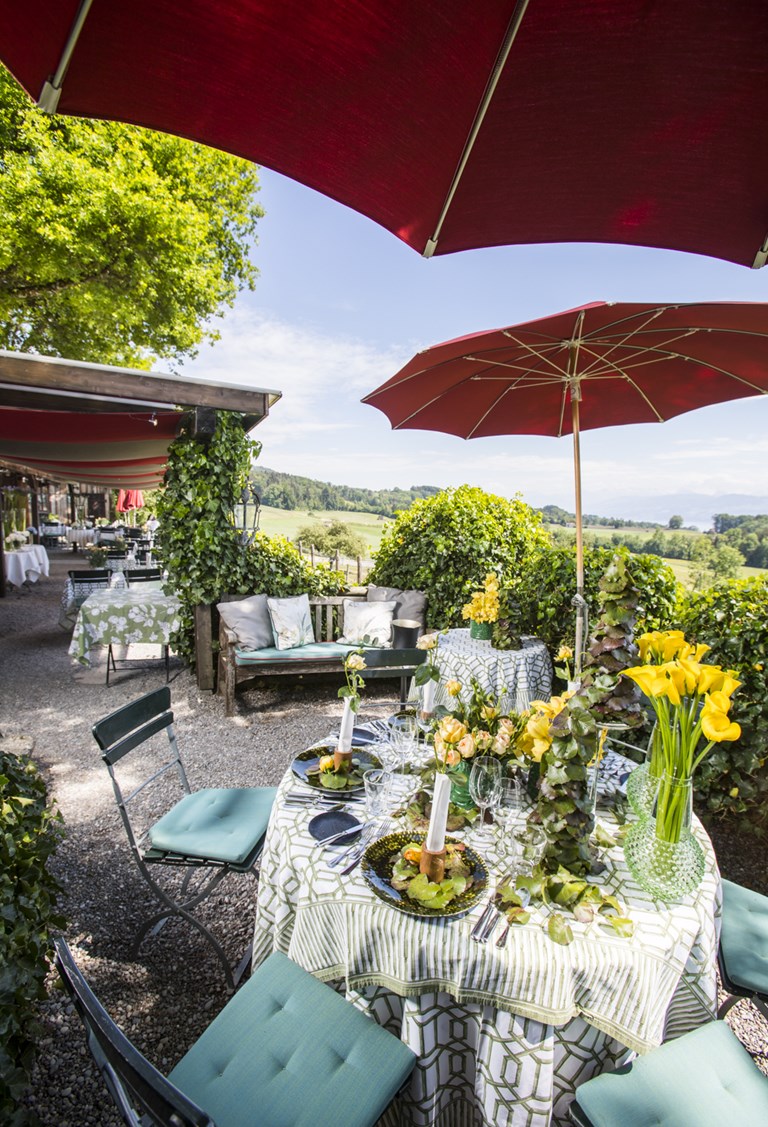 The Living Circle – is a hand-picked collection of first-class hotels and restaurants in incomparably beautiful locations, run by dedicated hosts. Rice, vegetables, fruit and a whole array of exquisite products – including wine, of course – is whisked fresh from our own farms directly to your table. That is how we define luxury. That is The Living Circle – luxury hotels fed by nature.