Guests at Schlattgut farm on 34 hectars of land above Lake Zurich can learn about humane livestock breeding, cut their own bouquet of roses or pick strawberries. Back to nature.
Hosts:
Ledergerber family
–
31 hectares
Farm shop opens daily
from 7 am to 8 pm
With a sunny meadow terrace
–
Schlattstrasse 67
8704 Herrliberg
Phone +41 44 915 01 68
Visit the website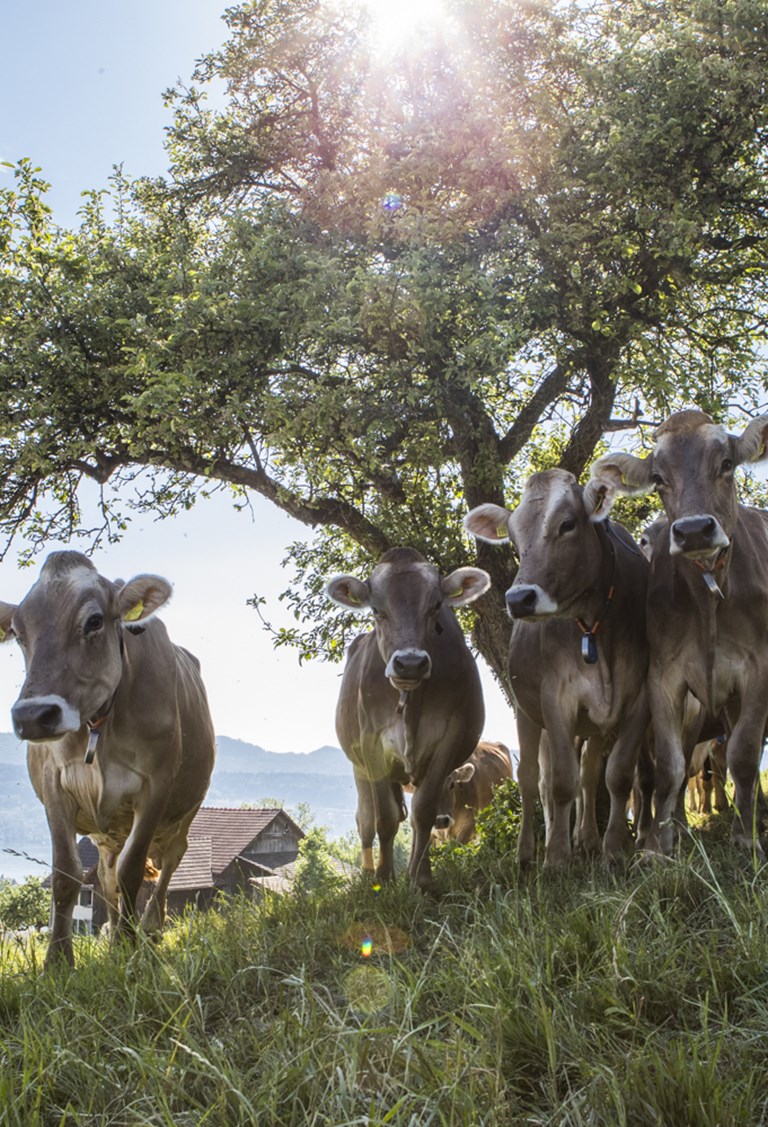 The Living Circle – is a hand-picked group of first-class hotels and restaurants in incomparably beautiful locations, run by dedicated hosts. Rice, vegetables, fruit and a whole array of exquisite products – including wine, of course – is whisked fresh from our own farms directly to your table. That is how we define luxury. That is The Living Circle – luxury fed by nature.