Alex Lake Zürich is located on the Western shore of this iconic Swiss lake, it has a unique position sitting on the water's edge; making it one of the most stylish and elegant Zurich hotels.
Host: 
Madeleine Löhner
–
41 studios and 2 penthouses 
–
On the shores of Lake Zurich
– 
Seestrasse 182
8800 Thalwil, Lake Zurich
Phone +41 44 552 99 99
Visit the website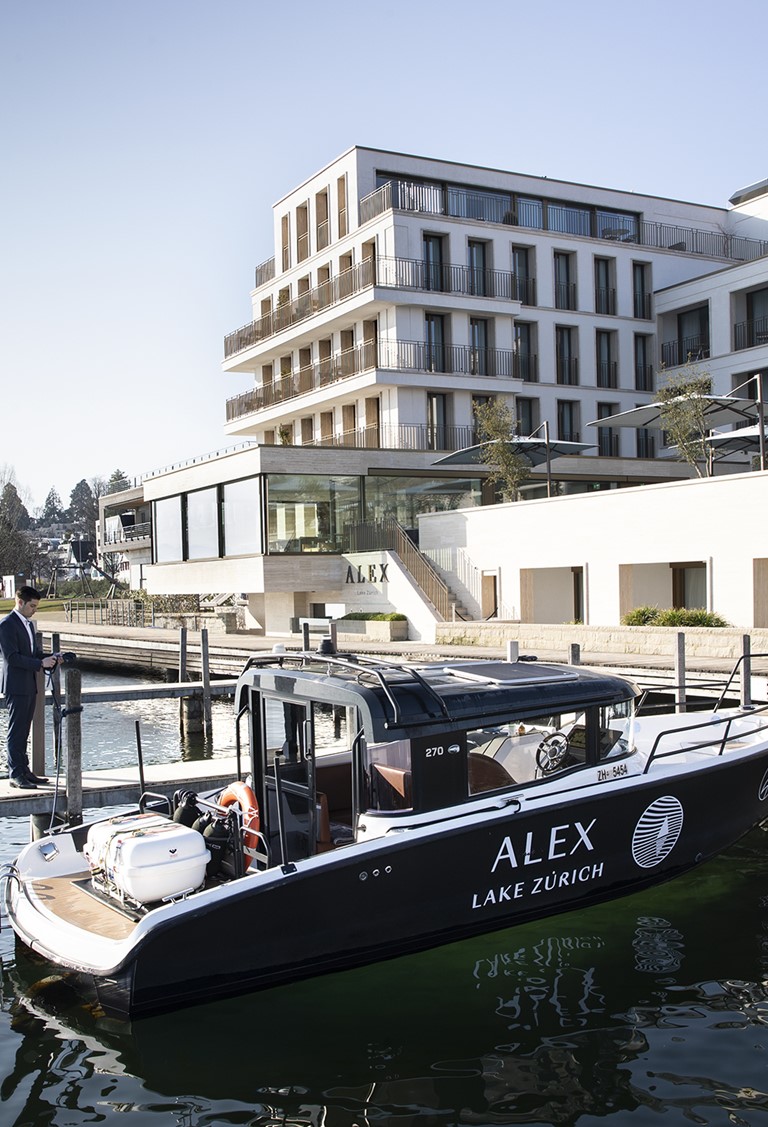 The Living Circle – is a hand-picked group of first-class hotels and restaurants in incomparably beautiful locations, run by dedicated hosts. Rice, vegetables, fruit and a whole array of exquisite products – including wine, of course – is whisked fresh from our own farms directly to your table. That is how we define luxury. That is The Living Circle – luxury fed by nature.