Discover the culinary extravagance of the festive season! Michelin-starred chef Stefan Heilemann warmly invites you to an exquisite Truffle Dinner, where the world's most exquisite fungus takes center stage.
This exclusive 5-course menu will transport you into the enticing world of truffles. Stefan Heilemann, a master of his craft, adeptly incorporates both white and black delicacies into his creations. Even pastry chef André Siedl is not one to miss out, conjuring a truffle-infused dessert – a true delight for all truffle enthusiasts.
Experience an unforgettable culinary delight that will leave a lasting memory.
Price: CHF 350 per person
5-course menu including truffles
Book now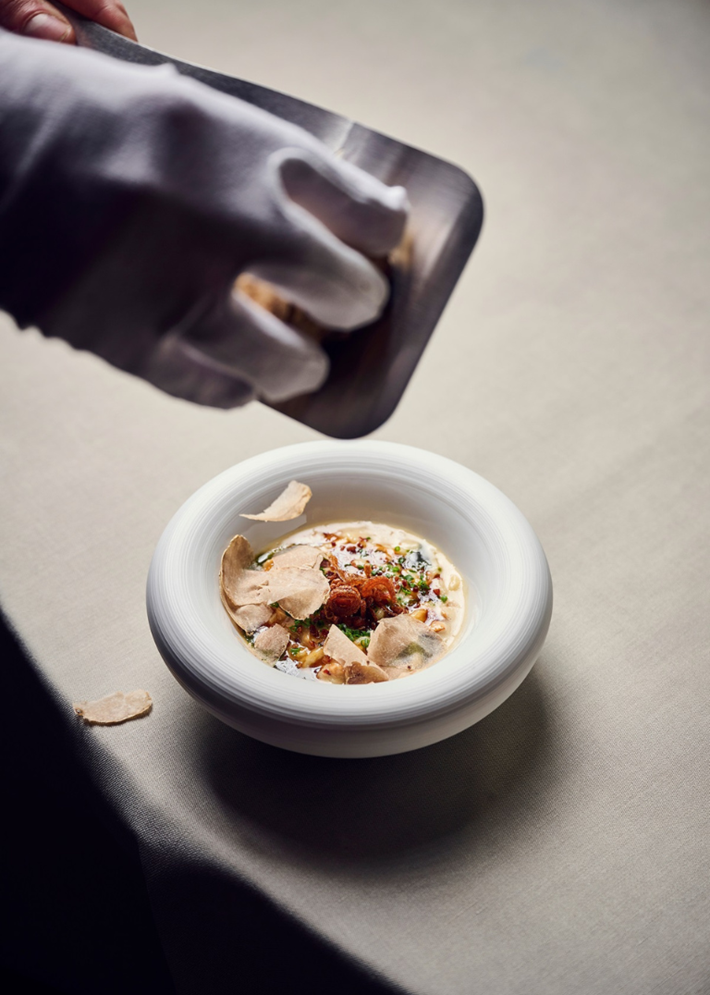 The Living Circle – is a hand-picked group of first-class hotels and restaurants in incomparably beautiful locations, run by dedicated hosts. Rice, vegetables, fruit and a whole array of exquisite products – including wine, of course – is whisked fresh from our own farms directly to your table. That is how we define luxury. That is The Living Circle – luxury fed by nature.