You should celebrate the parties when they fall!
Celebrate Zurich where the city is at its most beautiful: at THE NEST at the Storchen Zurich. Dance like storks in the "Näscht", our DJs provide cool beats and hot tunes for a great atmosphere. The bar team mixes summery drinks for the right cooling and chef Stefan Jäckel has some delicacies ready.
Don't miss - first come, first serve!
Entry per person
CHF 30 including welcome champagne
Friday, July 7: 15.00 - 01.00 Uhr
Saturday, July 8: 12.00 - 02.00 Uhr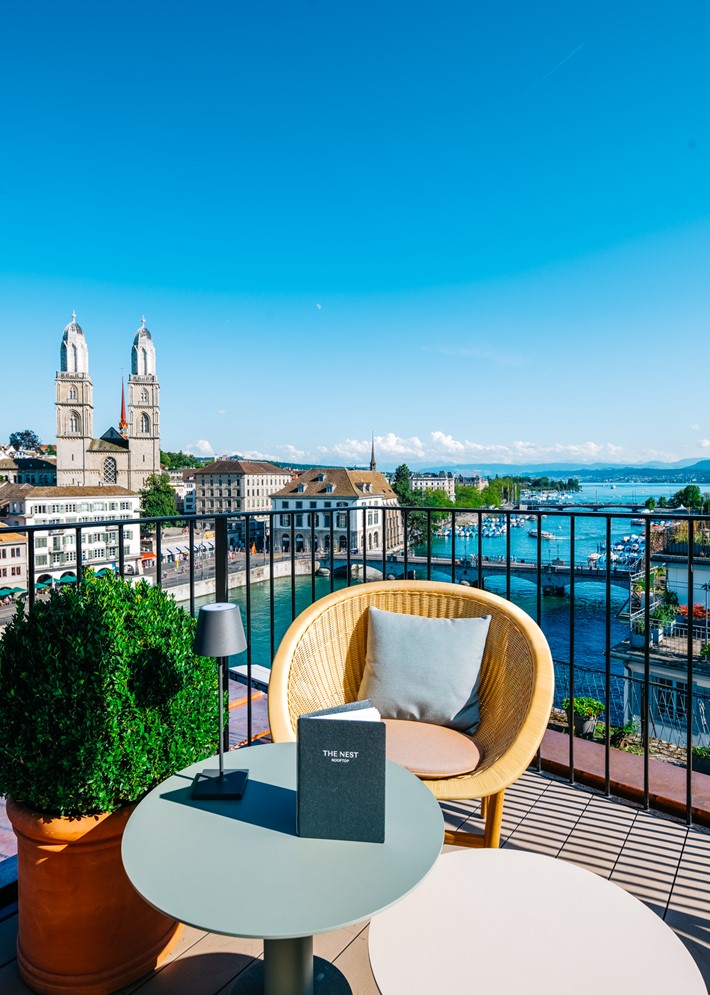 The Living Circle – is a hand-picked group of first-class hotels and restaurants in incomparably beautiful locations, run by dedicated hosts. Rice, vegetables, fruit and a whole array of exquisite products – including wine, of course – is whisked fresh from our own farms directly to your table. That is how we define luxury. That is The Living Circle – luxury fed by nature.