We cordially invite you to a fondue experience with a unique view over Lake Zurich in our pavilion.
Our Fondue pavilion can be booked from October 20th until the end of November on Thursday, Friday and Saturday evening.
Price: CHF 73.00 p.P. 
Starter
Lamb's lettuce
Egg from Schlattgut | Bacon | Croutons
Main course
Fondue
Cheese from Buech | Small potatoes | Home bread | Pickles | Pear slices
Dessert
Citrus fruit with cassis sorbet
Book now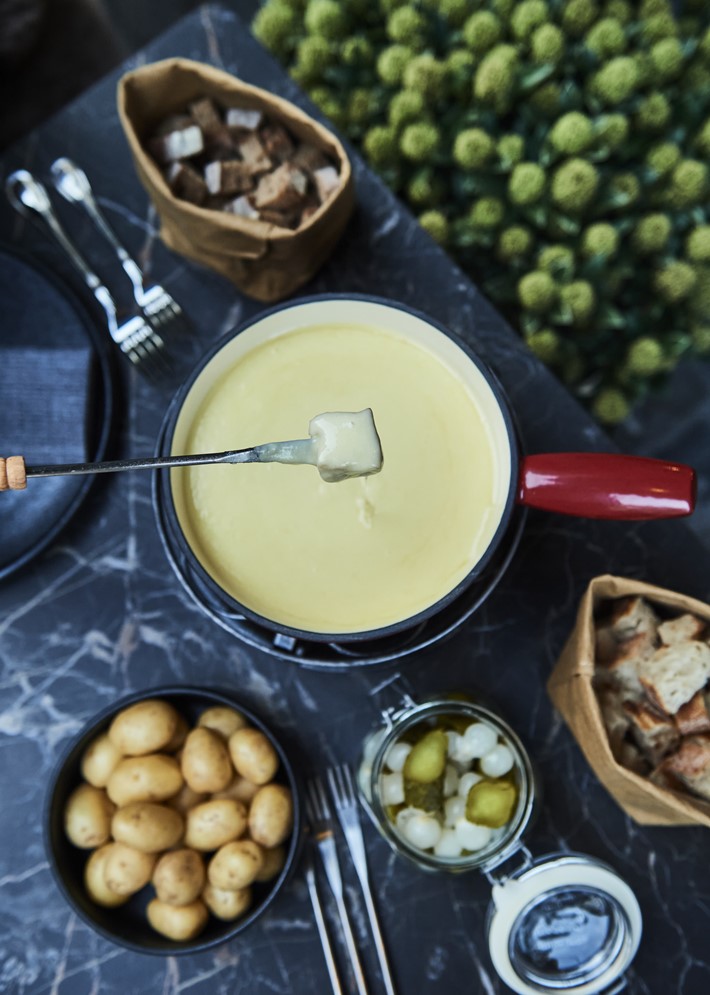 The Living Circle – is a hand-picked group of first-class hotels and restaurants in incomparably beautiful locations, run by dedicated hosts. Rice, vegetables, fruit and a whole array of exquisite products – including wine, of course – is whisked fresh from our own farms directly to your table. That is how we define luxury. That is The Living Circle – luxury fed by nature.