Mixologist and winner of the World Class Bartender of the Year 2021 immerses you in the exciting world of his work. He invites you personally to his lab (laboratory), where he otherwise lets his creativity run free and creates the latest cocktail and drink creations for the houses of The Living Circle. You can also learn important tips and tricks from Matteo Moscatelli himself and get creative yourself.
Program:
• Small introduction to the profession of mixologist. Matteo Moscatelli talks about his work, the difficulties it entails and why he found his vocation.
• Basics on the subject of cocktails & drinks and the bartender trade
• Together you create your own customized drink
(Cordial or syrup).
• Make your favorite cocktail with a unique twist
CHF 210 per person including workshop, exclusive insight into the laboratory, drinks & appetizers
Book now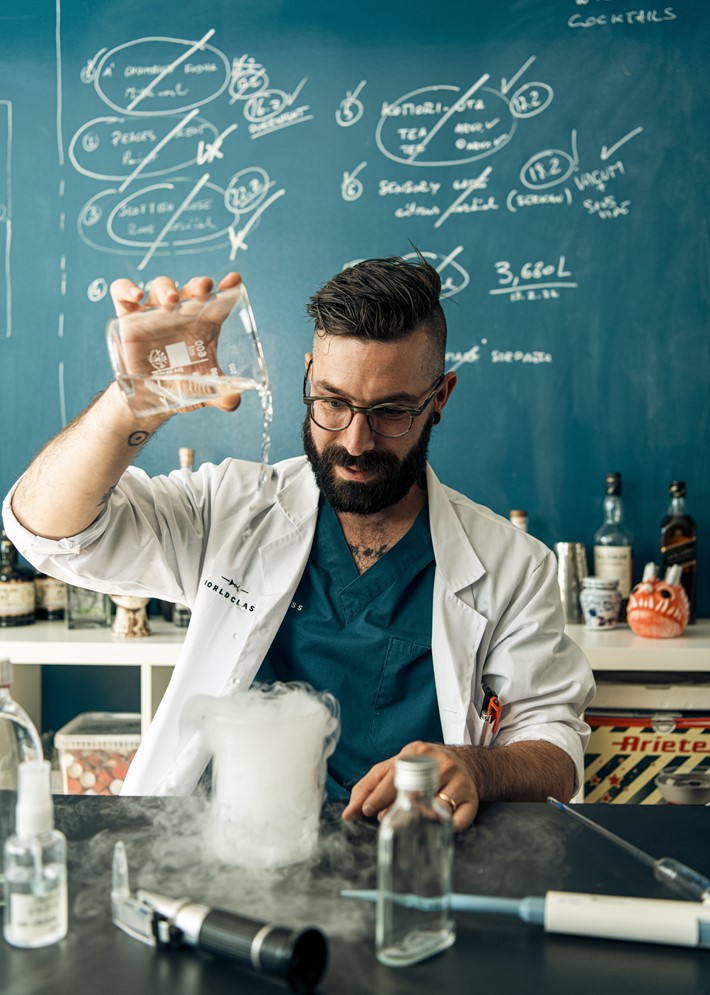 The Living Circle – is a hand-picked group of first-class hotels and restaurants in incomparably beautiful locations, run by dedicated hosts. Rice, vegetables, fruit and a whole array of exquisite products – including wine, of course – is whisked fresh from our own farms directly to your table. That is how we define luxury. That is The Living Circle – luxury fed by nature.