You want to decide the 2024 tennis season for yourself? Then we have just the right thing for you. Ex-professional and Davis Cup winner Marco Chiudinelli will provide the necessary fine-tuning in your technical and tactical game during 11 training hours, completely independent of your playing level and age group.
In this selected collaboration with the former world number ATP 52, everything revolves around the optimal preparation for the season: 6 training sessions with the professional and the right regeneration in the Castello SPA. You will be surrounded by the unique backdrop of Lake Maggiore and the more than 100 hectares of the Castello del Sole. The Castello team, which has won several awards, ensures a balanced and energy-rich diet with ingredients from our own garden and the adjacent Terreni alla Maggia farm. From hobby to ambitious tournament players - we look forward to getting you fit for the coming tennis season and to supporting you in your preparations with professional know-how, 5-star superior service and idyll.
About Marco Chiudinelli
Marco Chiudinelli was a professional tennis player on the ATP Tour from 1999 to 2017 and in 2010 he achieved his best world ranking: ATP 52 - a result that can be seen! He also won the 2014 Davis Cup together with Roger Federer and Stan Wawrinka and won match points against Safin, Ferrer, Verdasco, Gasquet and Djokovic. Since retiring in 2017, Marco Chiudinelli has been a successful coach and consultant with his own company, specialising in exclusive tennis camps for players of all ages and levels.
Costs:
from CHF 2'661.00 per person in Comfort Double Room with balcony
from CHF 3'324.00 per person in Comfort Double Room with balcony for single use
from CHF 2'964.00 per person in Superior Single Room with balcony
The prices are valid for the stay from 11-14 April 2024. 
Included are: 
3 nights in the chosen room category 
room upgrade subject to availability 
daily breakfast
welcome aperitif in the room 
3x dinner at Ristorante Tre Stagioni (excl. beverages), 1x of which together with Marco Chiudineli 
6 tennis lessons on four days, for a total of 11 hours on court with Marco Chiudinelli and/or one of his assistant coaches
tennis gift 
The maximum number of participants is set at 14. 
2661 CHF

Per person in a double room from
Book now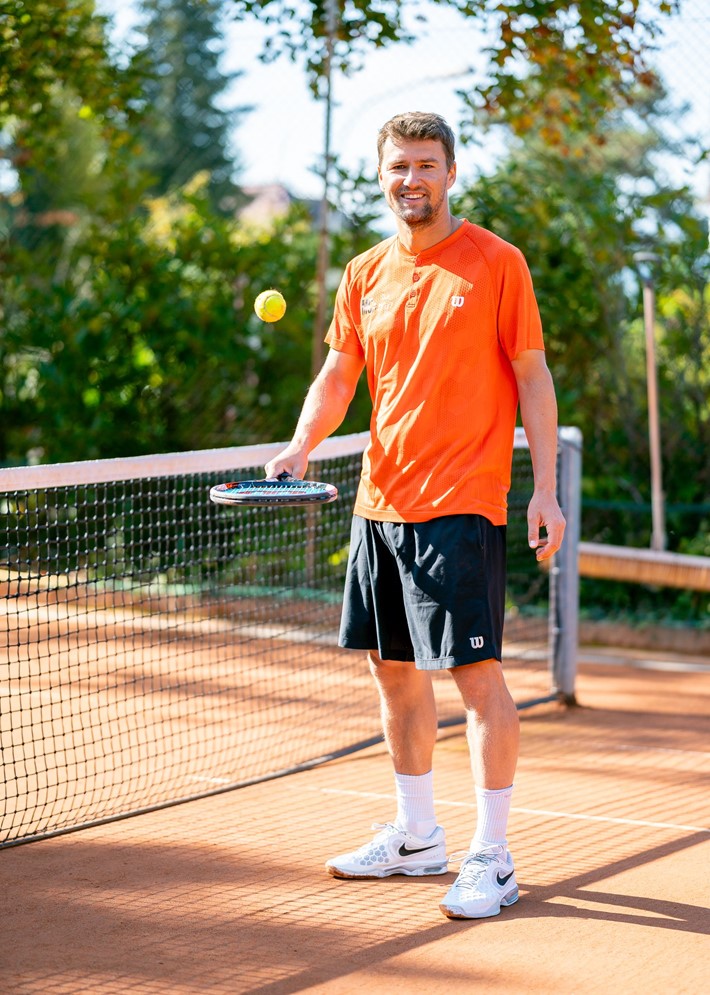 The Living Circle – is a hand-picked group of first-class hotels and restaurants in incomparably beautiful locations, run by dedicated hosts. Rice, vegetables, fruit and a whole array of exquisite products – including wine, of course – is whisked fresh from our own farms directly to your table. That is how we define luxury. That is The Living Circle – luxury fed by nature.